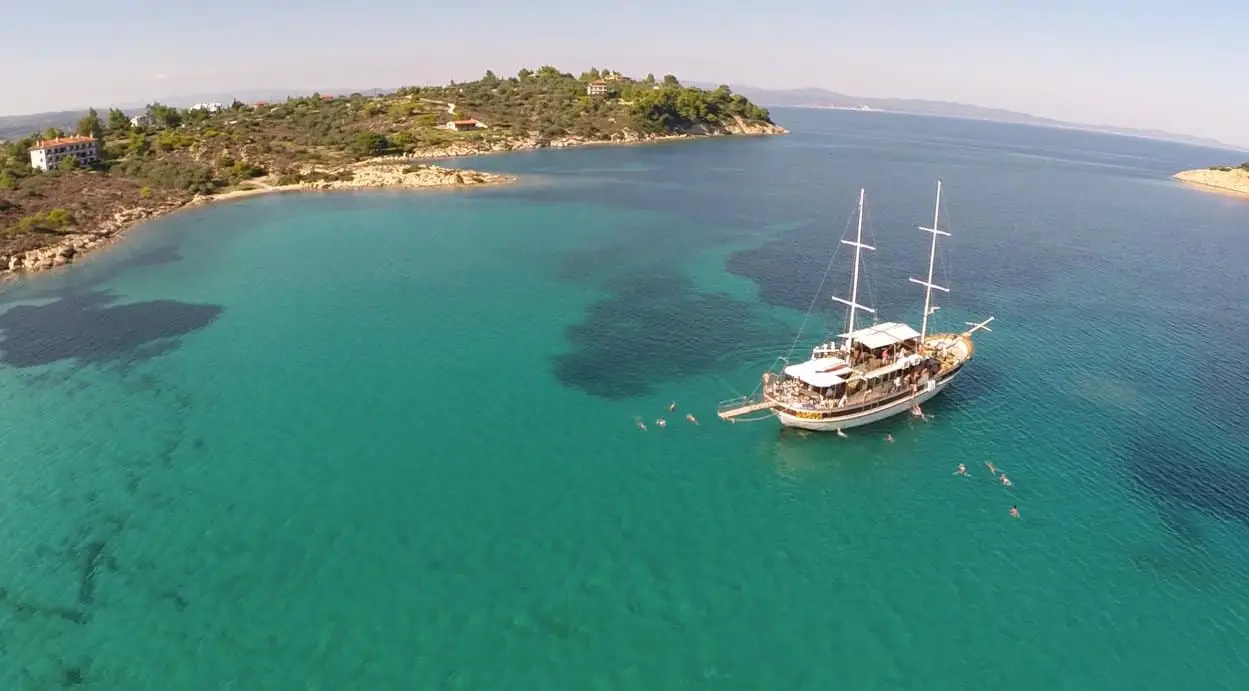 The GLASSBOTTOM vessel starts its cruise at the port of Ouranoupoli and heads out to the Ammouliani islets, also known as Drenia (Donkey islands). There, you may take a close look at the famous yellow corals above Ouranoupoli's reef, thanks to the glass bottom keel of the ship. After that you arrive at the small, unexplored and uninhabited islet complex known as Drenia.
Also, you may explore otherwise inaccessible beaches with lush underwater flora. Swimming, snorkelling or just sunbathing are some of your options while experiencing the famous turquoise waters of the islets.
The cruise continues as you enjoy your refreshments and cold drinks. During this cruise, one encounters two more islets of the complex and Ammouliani, the only inhabited island of Halkidiki where you might make a stop for shopping and sightseeing. Carried away by images of the great blue, you arrive at the port of Ouranoupolis.